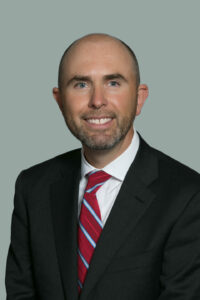 John Altman, Chief Operating Officer for the Beyer Automotive Group, has been nominated by WANADA to receive the Northwood Dealer Education Award for 2022. Northwood annually recognizes exceptional owners and dealer principals in the automotive industry who have made noteworthy contributions to education and to their communities.
"When WANADA recently sought to improve and expand our ADEI Technician Training Program in Northern Virginia, John offered insight and expertise every step of the way, to include financial assistance," said WANADA President & CEO John O'Donnell.  "He has always been available to serve the needs of the community when called upon and, as such, is an excellent representative of the local dealer community."
Starting in the car wash as a teenager, Mr. Altman has held nearly every position in a car dealership in both the variable and fixed departments.  Prior to becoming the COO, John was the General Manager of Land Rover Alexandria for over eight years.
"Northwood University has had the distinct honor of recognizing dealers from around the world with the Dealer Education Award since 1972," said Kent MacDonald, President of Northwood. "We are proud of this newest class of influential honorees, and believe this year's recipients are excellent role models for our students, tomorrow's automotive industry leaders."
The annual awards are presented at a breakfast at the NADA Convention on Sunday, March 12 in Las Vegas, Nevada. Northwood students enrolled in the automotive marketing and management program will present the awards to the honorees.
Mr. Altman is a graduate of the NADA General Dealership Management Program, was elected to the Jaguar Land Rover National Dealer Cabinet in 2015 and currently serves on the Board and Executive Committee for the Washington Area New Automotive Dealers Association.  In 2012, John was featured in the Automotive News inaugural 40 Under 40. John graduated Suma Cum Laude from Virginia Tech with a B.A. in Business Management and now lives in Leesburg, Virginia with his wife Michelle and daughters Lilly and Allie.
Download Bulletin PDF