I want to begin by thanking our 275 dealer members and Kindred-line supporters for making 2018 a great success, and I am sure that 2019 will be even better. The Washington area continues to be one of the best places in the world to own and operate a business, and our members have never wavered from their commitment to operating in good faith, and to putting the customer first and foremost at all times.
Here in the Washington area, not only do we enjoy living in one of the strongest automobile sales markets on the continent, but we have the privilege of making our home in one of the most beautiful regions in the world. This diverse and well-educated area is full of people who come here to make a positive impact on our country and the world, and we are lucky to be able to serve them.
Owing to the region's status as one of the best-educated and wealthiest in the country, The Washington Auto Show continues to be a can't-miss show for both auto manufacturers and public policy leaders alike. The 2018 Auto Show was one of the best attended shows in our organization's history, and our MobilityTalks International public policy program gathered industry executives and policy leaders from around the globe to share ideas related to autonomous vehicle regulation.
Given that Washington is uniquely centered at the heart of the regulatory future of autonomous vehicles, in addition to being a strong market for both imported and domestic vehicles, I have no doubt that the show's tremendous growth, both in terms of public attendance and industry credibility, will continue into 2019 and beyond.
But WANADA does far more than host the region's largest annual indoor event. Our insurance agency processes and manages the benefits our dealer members provide their employees, while our Automobile Dealer Education Institute continues to see record attendance in its Technician Development Program. WANADA dealer members are some of the largest creators of good-paying, stable blue-collar jobs, and we are all immensely proud of the ways our members provide so many hard-working people with their slice of the American dream.
For more than 100 years, WANADA dealer members have been an institution in this region, and we're looking forward to 100 more.
Sincerely,
John F. Bowis,
Chairman
As an organization that represents many of the Washington region's longest-running and best-known local businesses, we at WANADA know how important and valuable our members' professionalism and attention to detail is to the fabric of this region. The state of our market continues to be strong, and our dealer members deserve much credit for that fact.
Heading into 2019 and beyond, our organization, and the dealer members who comprise it, is committed to staying one step ahead of shifting trends in both the consumer marketplace and the regulatory sphere. We will always fight for the franchise system, a competition model that benefits both OEMs and consumers, and to that end we work closely year-round with our state partners at MADA and VADA, along with NADA at the national level, to represent the best interests of both our franchised dealers and the car-buying public.
As I have noted in years' past, non-franchise markets globally cannot compare to North America's franchise system, in terms of customer satisfaction, volume, and profitability. If local governments aim to undermine the franchise system, we will continue to fight any efforts with maximum vigor.
Given how autonomous vehicles and clean-energy technology are at the top of mind, The Washington, D.C. Auto Show will continue, through our Public Policy Days programming, to serve as a gathering for government and industry leaders from around the world to discuss the regulatory and developmental challenges facing this new technology. As far as the public show is concerned, in 2019 we will be debut the first-ever Electric Vehicle Pavilion, while OEMs will continue their trend of bringing advanced technology, alternative fuel, and environmentally-conscious vehicles to the show floor.
In addition, we continue to support our Auto Dealer Education Institute, which continues to achieve the highest certification by the National Automotive Technicians Education Foundation (NATEF). ADEI not only provides hard-working young people in the region with a path to a stable, middle-class career, but it embodies one of WANADA's core beliefs, which is that our dealers' relationship with our customers should last long after the paperwork is signed and the car is driven off the lot. ADEI allows our members to find enthusiastic talent to provide the kinds of top-level service and maintenance that customers deserve.
We also manage an innovative Employee Benefits Program for our member dealers, using the power of scale to provide quality insurance coverage at great rates for our members and their employees. WANADA members are some of the region's largest providers of quality, middle-class white- and blue-collar jobs in this region, and we are committed to ensuring that our dealers are able to attract and retain top-level talent in this competitive labor market.
I speak for everyone at WANADA when I say that we are rolling up our sleeves on a daily basis to do everything we can possibly do to serve our members. It is a tremendous privilege to serve as WANADA's President and CEO, and I am grateful to be able to serve this great organization each day.
With the support of our members, our WANADA staff, and our Executive Committee leadership, I am certain that 2019 will be another great year for our organization and all of our members. Thank you for your support.
Sincerely,
John O'Donnell
President & CEO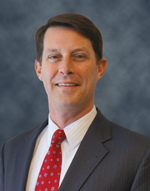 John O'Donnell
President & CEO