As we begin a new decade, I would like to thank our nearly 300 dealer members and Kindred-Line supporters for all of their support over the years. This region remains one of the world's best places to own and operate a business, a beautiful place that is home to a strong, stable, and highly-educated workforce with a lot of purchasing power.
During my time as the owner of Alexandria Hyundai and as an active WANADA member, we collectively have seen a number of rapid changes to the demography and political makeup of our region and our country. With that in mind, both Virginia and Maryland's General Assemblies have new leadership in 2020, as do many of the area's largest counties and cities. And of course, in November 2020, America will decide whether to re-elect the president or usher in yet another seismic change at the top of the federal government.
Especially in these rapidly changing political and economic environments, you can always count on WANADA to advocate for the interests of franchised auto dealers and their suppliers. We are engaged with policymakers at all levels, and enthusiastically support the government relations efforts of our partners at NADA and at the state associations based in Richmond and Annapolis.
We at WANADA are also proud to note that The Washington Auto Show continues to be a must-attend event for manufacturers and consumers alike. The 2020 Auto Show featured a strong increase in attendance over 2019, and the more than 30 manufacturers who participated brought some of their biggest and most elaborate displays in recent memory, with more alternative-fuel and technologically-advanced vehicles than ever before.
Our MobilityTalks International public policy conference continues to grow in size and stature, as well, as representatives from more than half a dozen world governments attended, along with leaders from cutting-edge tech companies, elected officials from around the country, and many others who are important to the future of our industry. We are proud of the way our show has continued to gain credibility both with our customer base locally and with OEMs and policymakers around the world.
That being said, WANADA does far more than host the region's largest annual indoor event. Our insurance agency processes and manages the benefits our dealer members provide their employees, while our Automobile Dealer Education Institute once again broke attendance records in 2019. WANADA dealer members are some of the largest creators of good-paying, stable blue-collar jobs, and we are all immensely proud of the ways our members provide so many hard-working people with their slice of the American dream.
On behalf of all of us on the WANADA Board of Directors, thank you for your unyielding support and for everything you do to improve the lives of those who call the Washington area home.
Sincerely,
Kevin Reilly,
Chairman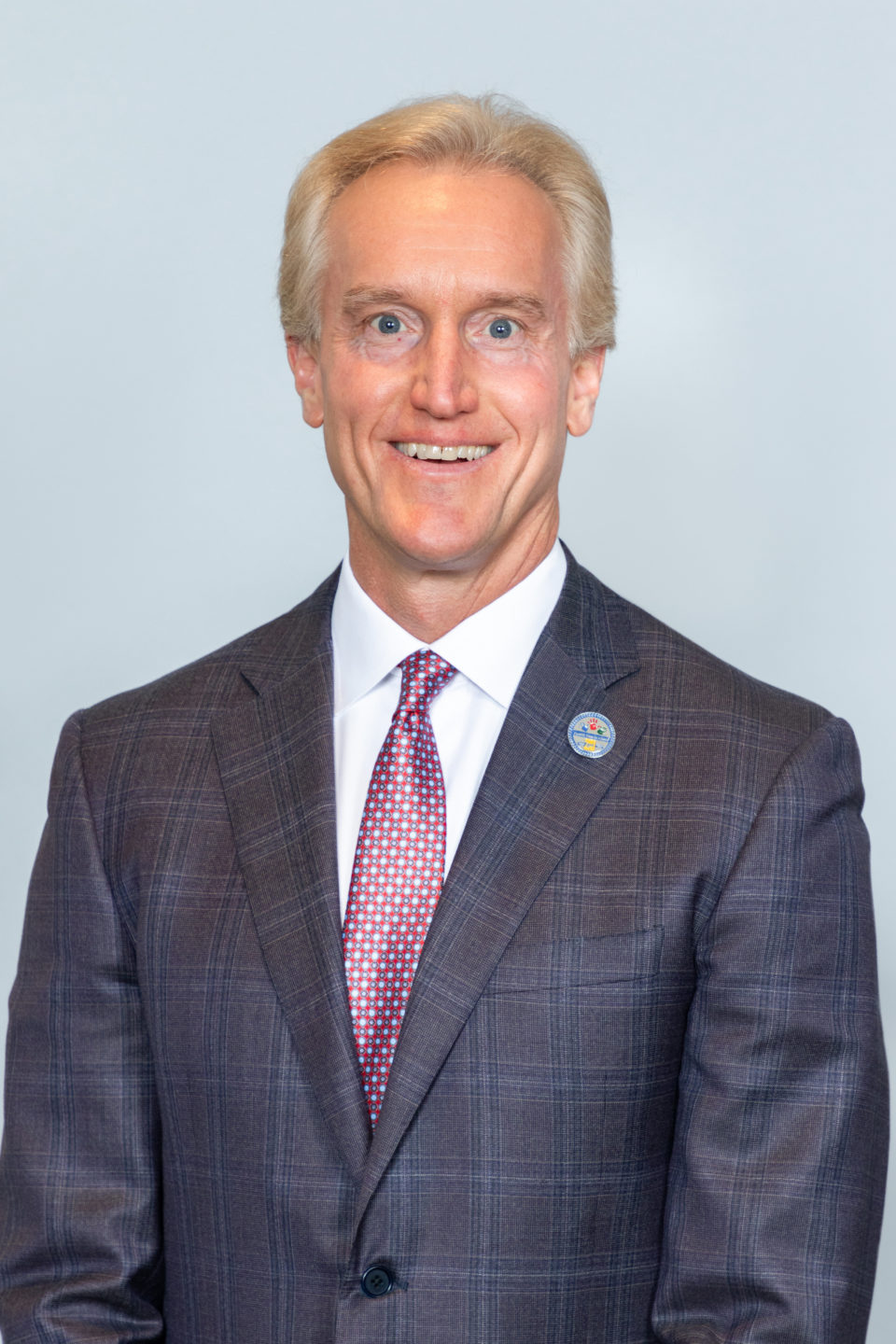 As an organization that represents many of the Washington region's longest-running and best-known local businesses, we at WANADA know how important our members are to the fabric of this vibrant and diverse region. As we enter the 2020s, the state of our market continues to be strong, and our dealer members deserve much credit for that fact.
Our organization, and the dealer members who comprise it, are committed to the principles of acting in good faith, and with the customer's best interest foremost in mind at all times.
We will always fight for the franchise system, a competition model that benefits both OEMs and consumers. With that in mind, we work closely year-round with our state partners at MADA and VADA, along with NADA at the national level, to represent the best interests of both our franchised dealers and the car-buying public.
Non-franchise markets globally cannot compare to North America's franchise system, in terms of customer satisfaction, volume, and profitability. With the proliferation of direct-sale competitors entering the market, we will vigorously fight any potential legislative efforts that would undermine the franchise system. WANADA dealer members are trustworthy, reliable, and local – providing buyers not just with a car, but with accountability, reliability, and service for the life of the vehicle they buy.
Beyond our aggressive advocacy efforts, we have worked diligently to make The Washington, D.C. Auto Show one of the country's finest auto showcases, as well as a high-profile venue for international policymakers, technology executives, and OEM leaders to debut and discuss their latest initiatives. As we saw earlier in 2020, OEMs are bringing more alternative fuel and advanced technology vehicles to the show than ever before, and that's because of the work our dealers do to make this such a vital market for manufacturers.
Our NATEF-certified Automobile Dealer Education Institute has greatly expanded in the past few years, as well; we have built on our solid enrollee base in Montgomery County by aggressively expanding into Northern Virginia. ADEI not only provides hard-working young people in the region with a path to a stable, middle-class career, but it embodies one of WANADA's core beliefs, which is that our dealers' relationship with our customers should last long after the paperwork is signed and the car is driven off the lot. ADEI allows our members to find enthusiastic talent to provide the kinds of top-level service and maintenance that customers deserve.
We also manage an innovative Employee Benefits Program for our member dealers, using the power of scale to provide quality insurance coverage at great rates for our members and their employees. WANADA members are some of the region's largest providers of quality, middle-class white- and blue-collar jobs in this region, and we are committed to ensuring that our dealers are able to attract and retain top-level talent in this competitive labor market.
I speak for everyone at WANADA when I say that it is a privilege to work on behalf of franchise dealers, and their suppliers, every day. Thank you again.
Sincerely,
John O'Donnell
President & CEO
John O'Donnell
President & CEO