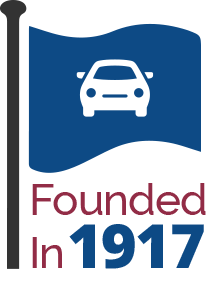 Since its founding in 1917, WANADA's primary mission has been to represent and promote the retail automobile business in the Washington Metropolitan area. Through a wide range of community programs and events, public policy and industry representation, and ongoing dealership management and benefit programs, WANADA and its franchised new car and truck dealer members are well positioned to meet the 21st century challenges of a booming regional economy and an industry in transition.
Mission
WANADA's principal role is to promote all aspects of the retail new automobile business in the Washington region. Secondarily, WANADA represents its dealer membership in the state, local and national public policy process and speaks for its part of the auto industry in public and media forums.
Produces The Washington Auto Show annually in the Washington Convention Center.
Represents the dealer perspective in city and county legislative and administrative forums around the Capital Beltway at the state and federal levels.
Promotes vocational training and employment for prospective dealership employees in auto technology and vehicle sales with various high schools and colleges in the Washington area.
Promotes auto safety in the region through business coalitions such as the Washington Regional Alcohol Program (WRAP) for sober driving.
Coordinates charitable giving from area dealers through such things as the Washington Auto Show Snow Ball which raises funds for multiple charities and the Bobby Mitchell Hall of Fame Golf Classic for the benefit of Leukemia and Lymphoma research. These and other fundraisers WANADA orchestrates raise hundreds of thousands of dollars for worthy causes annually.
Services
Group purchasing programs to include one of the nations oldest and best established employee benefits programs offering dealer member staff the full array of employee benefits; insurance, property and casualty insurance, and worker's compensation programs.
Dealer member seminars on staff training and timely updates on laws and regulations which directly impact the automobile business.
Retail advertising review to ensure fair, credible and legal advertising representations.
Legal advice on matters of general industry concern.
Social and business meetings to include The WANADA Open golf tournament and banquet and the Annual Meeting and Business Luncheon.
Kevin Reilly 2019-
John F. Bowis 2017-2019
Charles S. Stringfellow, Jr. 2017
Richard A. Patterson 2015-2016
Daniel L. Korengold 2013-2014
Charles T. Lindsay, III 2012
George L. Doetsch 2010-2011
Tamara C. Darvish 2008-2009
John J. Fitzgerald, Jr. 2006-2007
Dennis O. Rippeon 2004-2005
Vince Sheehy 2002-2003
Richard H. Snyder 2000-2001
Geoffrey P. Pohanka 1998-1999
Steven R. Pieper 1996-1997
John M. Ourisman 1994-1995
Jerry C. Cohen 1993
William Lane 1991-1992
L. N. Kairys 1989-1990
Barry T. Covington 1987-1988
Morton J. Zetlin 1985-1986
Steve P. Horvath 1984
Frank E. Williams, Jr. 1983
Thomas R. Moffett 1981-1982
Edwin L. Stohlman, Jr. 1980
Frederick H. Bowis 1978-1979
C. T. Lindsay, Jr. 1977
Larry Peacock 1976
Peter Zourdos 1974-1975
Herbert Gordon 1972-1973
Curtis E. McCalip, Jr. 1971
Robert M. Rosenthal 1970
Ernest R. Eaton, Jr. 1969
John J. Pohanka 1967-1968
Lionel Kaplan 1965-1966
C. T. Lindsay 1963-1964
E. F. Cave 1961-1962
Joseph B. Paul 1959-1960
Robert D. Stewart 1957-1958
Harry Monroe, Jr. 1956
Edwin L. Stohlman 1954-1955
A. Leftwich Sinclair, Jr. 1952-1953
William H. Emerson 1950-1951
Earle O. Baker 1948-1949
Joseph R. Trew 1946-1947
Robert L. Lewis 1943-1945
Benjamin Ourisman 1942
Lee D. Butler 1940-1941
J. M. Sanders 1938-1939
Oscar Coolican 1936-1937
J. B. Trew 1934-1935
Fred L. Haller 1932-1933
Whitney Leary 1930-1931
Edward M. Wallace 1928-1929
Stanley H. Horner 1926-1927
Paul B. Lum 1924-1925
E. J. Quinn 1923
Chester H. Warrington 1921-1922
Rudolph Jose 1919-1920
J. M. Stoddard 1917-1918
Staff Directory
Explore our staff directory for a full list of employees and contact information.
View The Directory
Organization & History
Learn more about the history of the Washington Area New Automobile Dealers Association (WANADA).
Learn More